Master Comedy Stage Hypnotist

Over 30 Years Experience!



Grant Boddington | Comedy Stage Hypnotist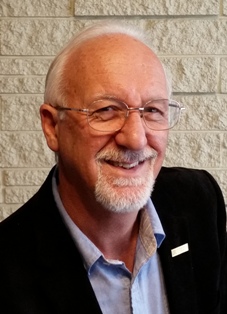 As well as being one of NZ's most experienced Hypnotherapists, Grant was also one of NZ's hardest working professional Comedy Stage Hypnotists and became known as the Master of Spectacular Rapid Inductions because he could

hypnotise volunteers in mere seconds!

He has the experience, the credentials and the stage presence of an expert showman.

More Information about Grant's Comedy Stage Hypnotist Show

Grant's Comedy Stage Hypnosis Show is one of the most interactive and professionally presented shows of its kind. It's at its best when in front of an audience of 100 or more adults - who

know

they are there to experience Hypnosis.

(IOW, no surprise shows!)

Generally, the larger the audience, the better the Hypnotist show will be. It's recommended to be "stand-alone" entertainment - rather than combined with other draw-cards; as the psychological aspect of "expectation" plays a large part in the success of the show.

Master Stage Hypnotist Grant supplies all his own posters, props and music - and where travelling times and venue/audience size make it appropriate, he also supplies his own sound system. Also, wherever possible, Grant's wife Karen is his stage assistant; operating the computer based sound system to support the hilarious routines with well-chosen sound effects and spot music which further provides an exciting and entertaining experience for all.

Immediately before the show, specific music is played to settle, yet excite the audience - and at show-time a fanfare announcement fills the venue. Master Hypnotist Grant Boddington appears on stage and begins his entertaining presentation on exactly what the audience has come to experience - a Comedy Hypnotist Show!

After several interactive demonstrations of imagination and suggestion in harmony, Grant himself recognises and chooses those volunteers who are most suitable to be hypnotised, to participate in the show. Show length varies from one hour for a short show, to two hours for a full theatre show. For a full theatre show, a break half way through is taken - but really it's an extension of the show, because Grant joins the show participants back in the audience, where close-up Hypnosis is performed inches from their friends, colleagues and family.

Seeing is believing! Some of the Hilarious Comedy Stage Hypnotist Show Routines
Nose of Rubber
Money Scramble
Ring of Fire
Lucky Lotto Draw
Living Doll
Orgasm Gun
Class Clown
Outrageous Dance
Air Guitar Contest
Lost Belly-Button & Bum
Plus many more standard & original Stage Hypnosis routines.
Watch some of them below ....


After the Comedy Hypnosis Stage Show
When the show is finally over and the participants have returned from their imaginative state to reality, they've had all the restorative benefits equivalent to a full night's sleep and are feeling great! As a special bonus, every show participant also receives their own complimentary copy of Hypnotist Grant's top selling Hypnotherapy recording "Be The Person You Want To Be".
Master Stage Hypnotist Grant Boddington usually sticks around a while to chat with those in the audience who are now absolutely convinced that what they have just witnessed was very real! ...... Or was it "
all in the mind
"?
Semi-Retired
Grant is moving closer to semi-retirement and has pretty much hung up his pocket watch; so if you have heard the amazing stories and would like him to perform a Hypnosis show for
you
, please contact him for a chat about it.
GL Boddington
Copyright © 1996