Mentoring for Hypnotherapists
Over 25 Years Experience!

Mentoring, Support and Professional Development for Hypnotherapists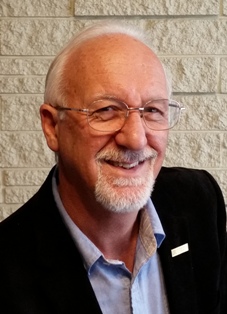 Your mentor is Registered Clinical Hypnotherapist Grant Boddington is the Founder and past Principal of Hypnosis New Zealand and since semi-retiring is now an Honorary Life Member. He is probably NZ's most widely experienced and highly regarded in the field of Hypnotherapy.
What can Grant do for you?
Grant is passionate about the art of Hypnotherapy and has a strong passion for mentoring, professional development, supporting and upskilling fellow Hypnotherapists. And while every one of his hundreds of students knows they can always call Grant for a chat about any client or training issue,
now he has the time to offer more!
Hypnotherapist Mentoring Session
Maybe you'd like more than just a short chat with Grant. Perhaps you'd like to sit one-on-one with him in his office and/or clinic for 3 hours and "pick his brains"! As your mentor, he'll provide you with a comprehensive session of support and upskilling.
(NB: This is not supervision; it is mentoring.)
Advice for dealing with difficult clients!
Support and/or therapy for you!
Learn some new skills!
Refresh existing techniques!
Every Hypnotherapist mentoring session includes whatever handouts, recording, ebooks, and practice aids that are relevent to your wellbeing and effectiveness as a Hypnotherapist. If you've trained with Grant previously, then you'll already know how generous he can be.
When you meet with Grant, you can be certain of learning from a highly respected, trusted and ethical professional. Over many years, he has trained, assisted and inspired literally thousands of other Hypnotherapists from all around the world - many of them right here in New Zealand.
The Nuts & Bolts

Here are a few details of how the sessions work:
Each mentoring session is of 3 hours duration.
Usually either 9:00am - 12:00pm or 1:00pm - 4:00pm; Monday to Friday.
Conducted at Grant's Home/Office/Clinic in Wanganui.
Refreshments provided.
Professional Development/Mentoring Certificate included

Your financial outlay is just $280.00 per 3 hour session.
Please
contact Grant
to discuss a suitable day/date/time for your mentoring session.
Then prior to attending your session, please complete the following form:

Powered by

EMF
Online HTML Form
---
GL Boddington
Copyright © 1996